Are you concerned about how you can support someone who has experienced grief, loss or traumatic change?
It can be daunting to know how best to help someone who has experienced a bereavement or other emotional and significant change.
Perhaps you don't know where to start and are nervous about doing or saying the wrong thing?
Perhaps you have experienced grief yourself, and want to find ways to process and understand how you are feeling?
Maybe you've been made redundant and want to figure out what's next?
Whatever your reasons, the training here will deepen your knowledge of how grief and change can be supported.
There are courses, each specifically designed for a range of different audiences, including:
For Professional Coaches - How to Coach Grief
For Redundancy - How to bounce back from redundancy and make it work for you (COMING SOON)
For Managers & HR - How to manage a grieving employee (COMING SOON)
For Individuals - How to navigate and understand grief and loss (COMING SOON)
Whatever your situation, one of these courses will help you to feel confident you have the right skills and knowledge to help yourself or others at this difficult time.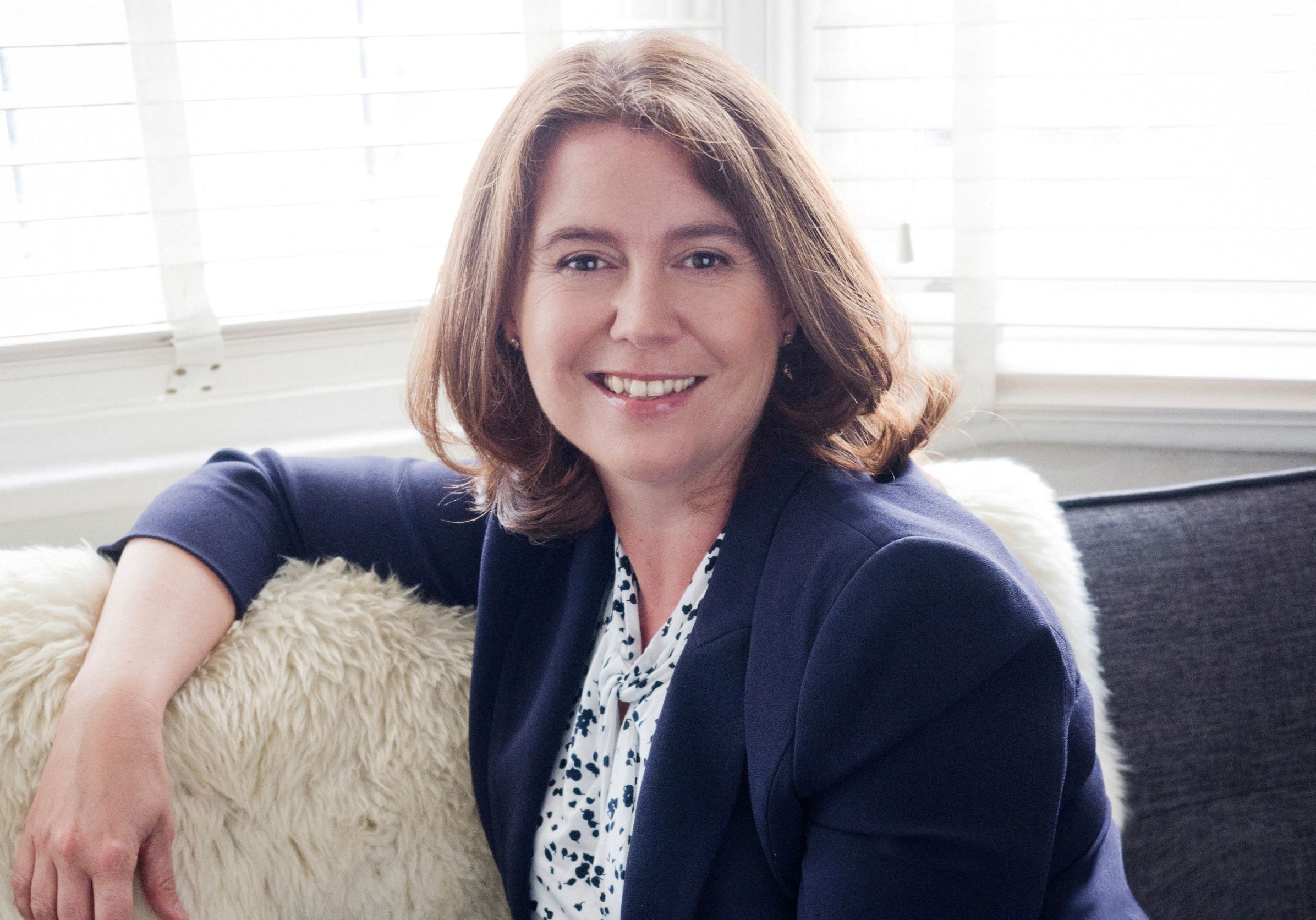 Gemma Bullivant PCC FCIPD
I am an ICF qualified coach and HR Consultant, with over 20 years of experience.
In 2010, I experienced a sudden bereavement, and although an experienced coach and HR practitioner, was not prepared for my own hugely emotional response and the impact it would have on my ability to do my job.
I have since combined specialist grief and bereavement training with a Masters in Positive Psychology, to add to my coaching qualification and senior HR experience, and now use this blended skillset to offer a range of proactive grief-related wellbeing interventions and programmes to coach and support individuals to positively address and recover from all forms of traumatic change and loss, including redundancy, divorce and bereavement. 
Not a professional coach? Or want to know about other grief, loss and significant change training courses coming soon?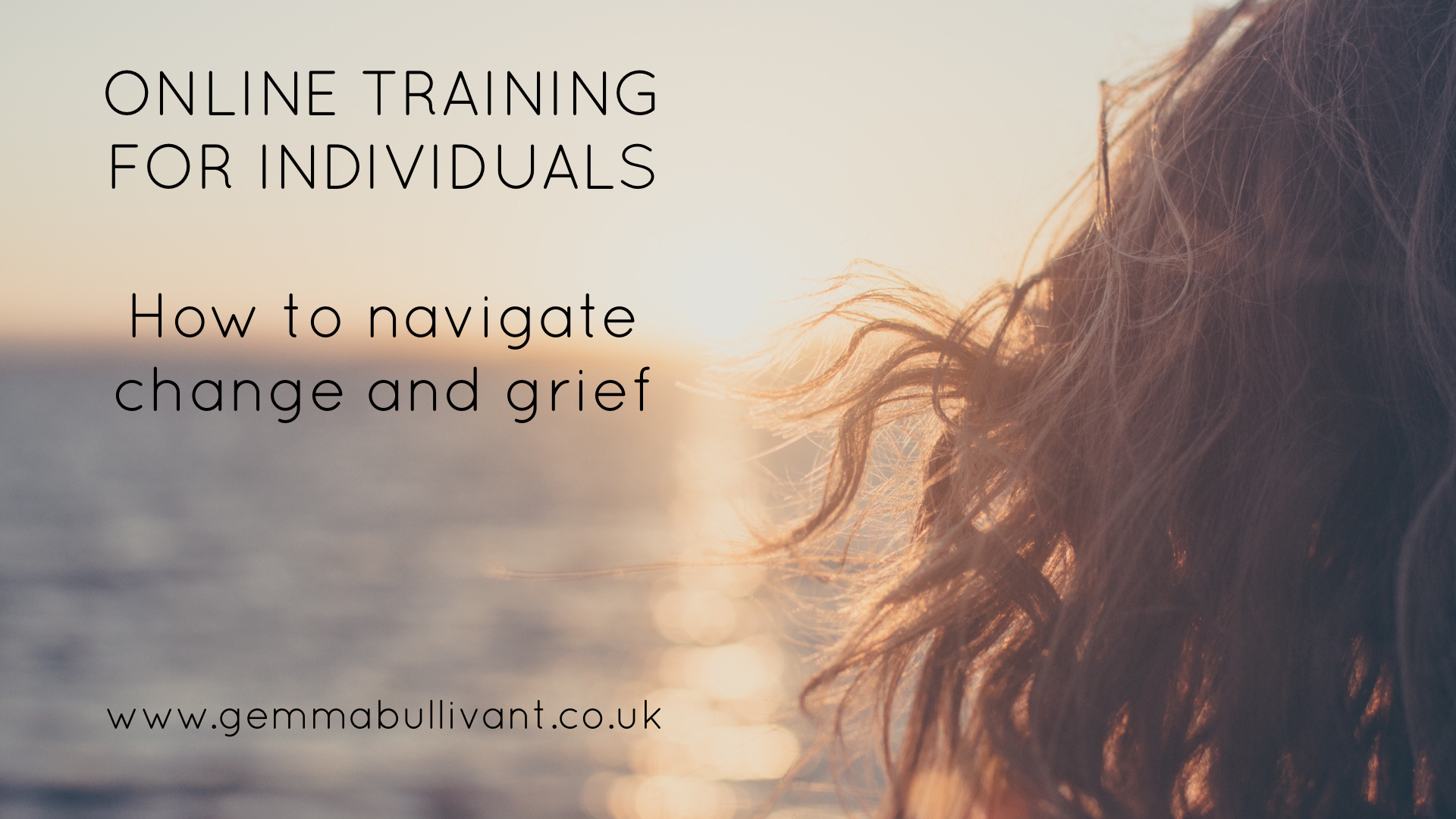 How to Navigate Change & Grief (COMING SOON)
FOR INDIVIDUALS: Gain the knowledge and understanding you need to better help yourself and/or loved ones during times of grief, loss or significant change.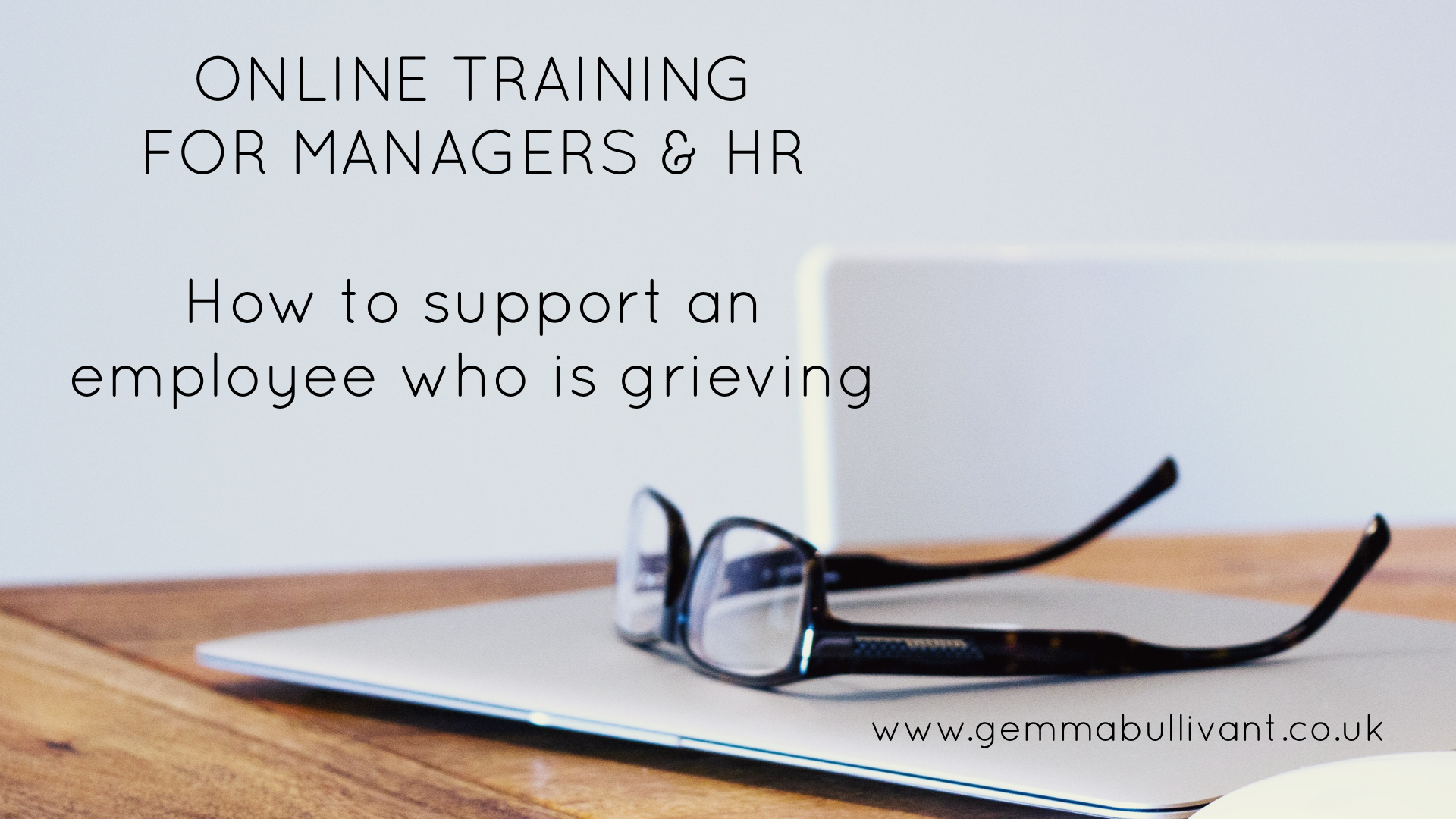 How to Manage an Employee who is Grieving (COMING SOON)
FOR HR & MANAGERS: Gain the knowledge and confidence to know how to manage a colleague experiencing grief or traumatic loss.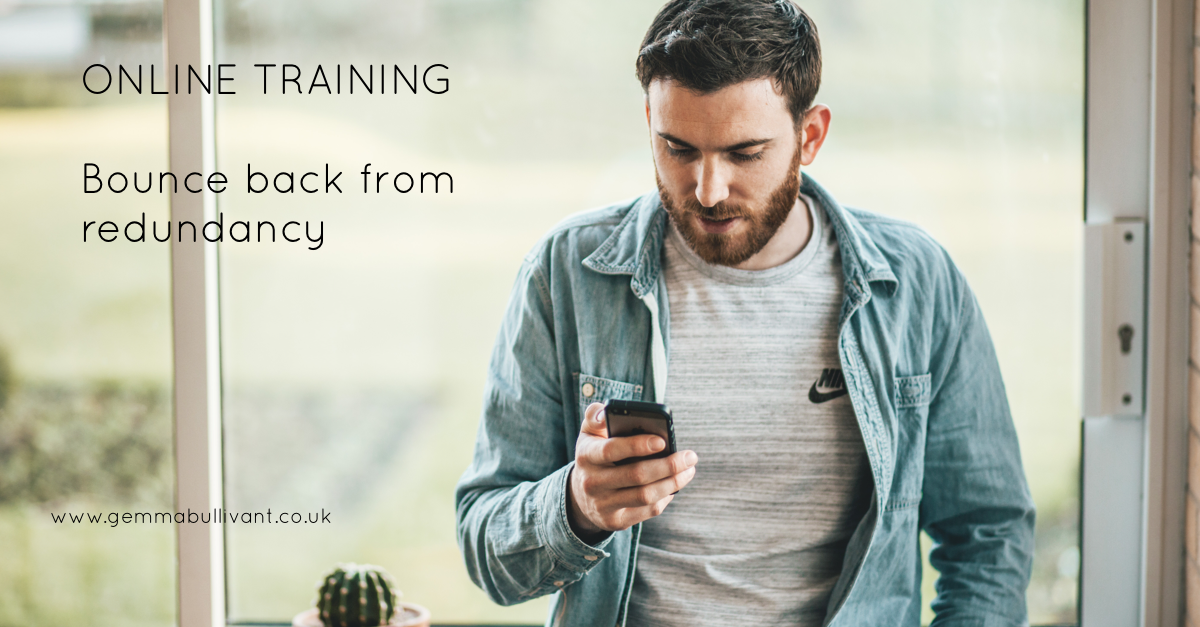 Bounce Back from Redundancy (COMING SOON)
Get the key information you need, without spending hours researching it yourself, in easy-to-follow logical steps to help you navigate the emotional impact of being made redundant, figure out what you want to do next, and sort out the practicalities of making that happen quickly.
"I would highly recommend Gemma's grief coaching approach to address any loss be it through death, divorce, loss of a job, a relationship or something more abstract like the loss of trust"
- Theresa Q, Professional Coach